Zealandier NZ Ltd was formed in 2006. A wholly New Zealand owned and operated venture that offers fully escorted luxury tours both within New Zealand and overseas.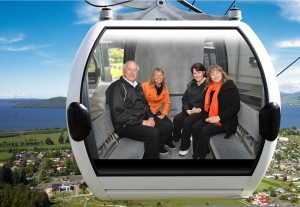 Co Directors are Mike Sowter & Jan Davies. Our combined backgrounds have been in business, transport & tourism, nursing & pastoral cares.
Our Mission statement is To Combine Business Integrity with Community Values.
Our Objective is to ensure that our guests are exposed to the maximum of experiences, scenic splendor and unique culture as is possible in the allotted time frame.
Our emphasis is on comfort, hospitality, and of course safety.

 Zealandier Tours are well known for providing real value for money vacations, giving you fantastic lasting memories.
Mike & Jan are committed to ensuring you have the very best holiday vacation experience whilst traveling with us either here in New Zealand or overseas.
Zealandier Tours offer an array of services:
Fully Escorted Tours of NZ – these comprise of a variety of Sightseeing Day excursions, 1 – 5 Day Tours & 11 Day South Island Tours
Fully Guided Cruise Ship Passenger Shore Excursions from port of Tauranga and port of Auckland.
Fully Escorted Overseas Tours – we offer these on an annual basis and always offer a land & cruise package
Fully Escorted Pilgrimage – these are offered on an annual basis to Israel, Turkey, Greece and Italy.
Airport Shuttle Service
Shuttle Service for Wedding Parties (i.e. – the groom & or special guests)
Shuttle Service for Special Events
Zealandier is built on Four Core Values, which underpin every facet of the Group.
Read comments from people who have taken our tours in New Zealand and overseas.