| | | |
| --- | --- | --- |
| Tour #HRTFD | Price Adult: NZ $256.00 | Child: NZ$170.00 (5-14yrs) |
| Duration: 7 hours | Depart: Morning | Includes: All entry fees & Buffet style lunch |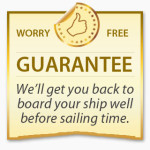 Are you looking for Hobbiton Movie Set tours from Tauranga? Visit Hobbiton and Rotorua with Zealandier Tours. We offer the best Rotorua and Hobbiton Tours as shore excursions from Port of Tauranga . Our day tour takes you from Tauranga to the wonders of Rotorua. We then travel to middle earth New Zealand to the Hobbiton New Zealand Movie Set. Your Rotorua attractions and Hobbiton entry fees are included in our prices as well as our Hobbit tour styled buffet lunch.  Hobbits love their food so much that their whole day could be spent eating, so don't be surprised at the amount of food you will receive.
Departing Tauranga; you will travel 1 hour to Rotorua to visit the Whakarewarewa Geothermal Valley and Maori Arts & Crafts Centre, (Te Puia)  situated in a landscape of erupting geothermal activity, hot geothermal springs and hot bubbling mud pools. This is the location of the famous Pohutu Geyser. Learn about the traditions and culture which has been passed down and upheld by the Maori people for generations. Visit the fully carved meeting house after which you will experience a traditional Maori welcome, traditional songs, dances and demonstrations of fighting skills including the famous Haka.
Travel 1 hour to Hobbiton Movie Set location, enjoy a Hobbit Style Buffet lunch before going into the movie set location for Lord of The Rings and The Hobbit trilogy films. Here you will be met by your guide for an informative 2 hour tour around the movie set location. Stand under the party tree, walk past the Hobbit holes, imagine yourself amongst the characters. Nestled deep in the rolling hills of the Waikato, this location was chosen for its unblemished landscape. Bilbo Baggins was no typical hobbit, he did not want adventure, but you will have to come and see why he was so reluctant to leave
the comfort of The Shire. At the conclusion of your journey around the set you get a special treat of venturing into the newly opened Green Dragon Inn where you will receive a locally brewed ale, cider or ginger beer.
Then its tome to depart the shire and travel back over the Kaimai ranges to your ship. If time permits on route we will drive along the Marine Parade of Mount Maunganui seaside resort.