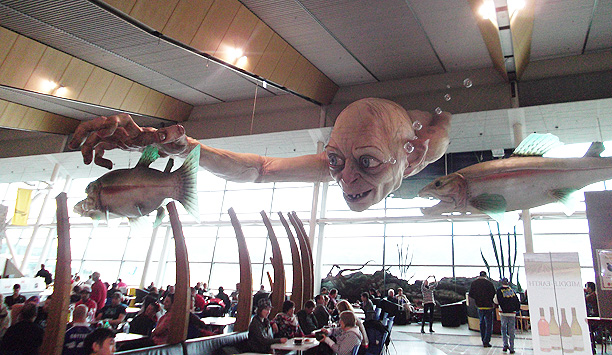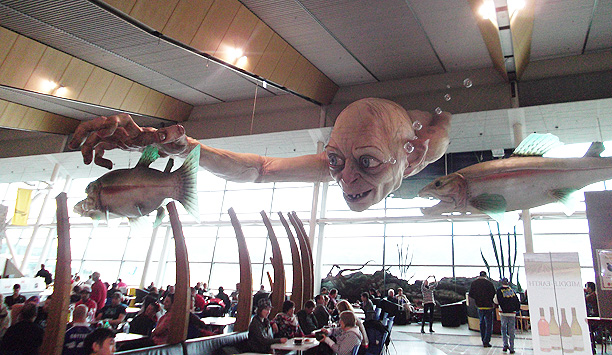 With the release of The Hobbit, An Unexpected Journey on December 12th, Wellington has been in full swing setting up installations across the city. The view of Golum catching fish at the Wellington Airport is a spectacular sight.
Weta Workshop is based in Wellington and best known for their design and effects work on films such as Lord of the Rings, King Kong, Avatar and The Hobbit. They have been working with Tourism New Zealand with the next phase of their campaign to bring "Middle Earth" to the world.
You may want to mark the Weta Cave as a spot to visit while touring the north island. It's located near the Weta Workshop in Wellington.
0