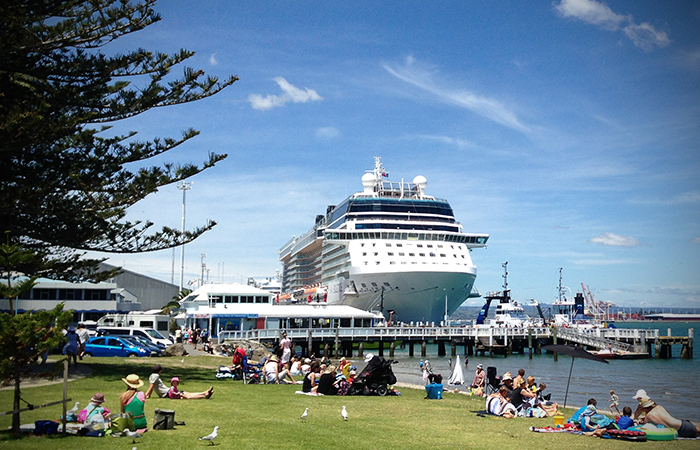 Over these recent weeks, we have seen and heard the significant economic impact of this horrid virus which is running rampant all around the world. Covid-19 has decimated financial markets and hit vulnerable industries such as manufacturing, tourism, hospitality, and travel. Travel and tourism account for 10% of the Global GDP and 50 million jobs are at risk worldwide.
Behind these statistics lie the human costs of the pandemic, from the deaths of friends and family to the physical effects of infection and the mental trauma and fear faced by almost everyone. Not knowing how this pandemic will play out affects our economic, physical, and mental well-being. For many, social distancing & lock down are causing increased anxiety, and fear and loneliness are real.
As we all navigate our way through these unprecedented times – never experienced before – we are looking for ways to keep us busy, keep us connected and give us hope. We are part of the 50 million people globally involved in the tourism industry.
Here in Tauranga – New Zealand…
As I look out the window at just some of my touring vehicles which have been sitting idle for a few weeks now – I think back to what we were doing prior to this horrendous virus consumed our lives. We were happy – we were serving the cruise industry, delivering shore excursions in most ports around New Zealand. People on cruise ships are happy, they are on holiday, visiting a new country and open to enjoying the many experiences and learning opportunities we could offer whilst on land. The cruise industry is  highly valuable to the New Zealand economy – inputs $570 million last season, with over $90 million of that  here in Bay of Plenty. Cruise ships boost our economy through various taxes and fees, helping support businesses both large and small, in ports and regions, tourism operators, hotels, retailers, travel agents, transport operators, food and beverage suppliers and many other businesses. I personally have 11 tour guides in Tauranga, and 3 administration staff all wondering where to from here? Currently in lock down – trying to stay positive.
Sadly, the cruise industry has taken a huge amount of negativity throughout this Covid-19 journey to date – it has been totally demonized. We know that cruise ships, by their very nature, are social environments in which bugs / viruses etc spread exponentially, just like hospitals, rest homes, schools & aeroplanes. These places have large volumes of people living, sharing confined spaces, of which these are generally not the source of infections, but where it is proven much more difficult to contain once it is present.
There is none happier than those of us here in port of Tauranga – that the Ruby Princess was turned around midway between Napier & Tauranga on its last sailing. Initially we were disappointed to lose a ships income from the day's excursions, given our industry had been struggling for some weeks with the news and uncertainty of this Coronavirus – but in hindsight we are grateful that it chose to return to Sydney early to beat the pending bad weather it could have been heading into.
The Centres for Disease Control (CDC) in Atlanta has now issued a new edict that will keep ships in port (or stuck at sea) for another 100 days. On the surface, that seems like terrible news for the cruise lines. The silver lining — though admittedly a thin one — is that the ruling at least sets parameters for a return. CDC has issued new rules & regulations to be implemented going forward – based on public health considerations. Currently all cruise staff are being relocated to their respective home countries – whilst cruise lines look at ways to make their cruise ships safe to take tourists on holidays in the future.
Cruise ships definitely will have a new look / feel when they return.
What your future cruise might look like:
Rather than sailing with 3,000+ other passengers, your ship might be cruising at half to three quarters capacity to ensure that there is plenty of space in public areas for self-distancing.
Disembarkation and embarkation processes will be staggered so that there are not as many people jammed together to get on and off the ship.  Some age groups or passengers with infirmities will need to declare them and have letters from their doctors. There will be a more balanced age group of passengers.
After the Ruby Princess debacle, we can expect some major changes from Australia's ports on embarkation and disembarkation procedures. Responsibility for biosecurity will change, and screening will be more proactive.
Lining up at the ship's buffet will be a thing of the past – and we might even see the reintroduction of dining times, like the good old days.
Increased cleaning regimes in all public areas.
There will be restrictions on the number of people in facilities like kids' clubs, recreation areas, the spa as well as the theatres.
Ultimately, we will be seeing more restrictions, especially in travel, until a vaccination is developed against COVID-19.
New Zealand is heading into our winter months of when cruise ships disappear to other side of the world – so hopefully when summer is due to start, we may see borders opening?
What we do know at present is . . .
The cruise industry in NZ  won't re-start until it is safe to do so.
It will be a gradual recovery once we open our borders to international visitors, with systems in place to deal with Covid-19 risk
NZ Cruise Association (NZCA) will be actively involved with government in the planning process for tourism and cruise recovery
There is potential for domestic and trans-Tasman tourism which should and must include cruise
There will be more to come as we work with our members, medical experts and global health authorities towards recovery. "The ambition of the industry will be to go above and beyond what people would expect so that we can safely welcome people back onto our ships in the future."
Let us all keep dreaming
Keep watching for more about Zealandier Tours during  Covid-19 lockdown in NZ.
0